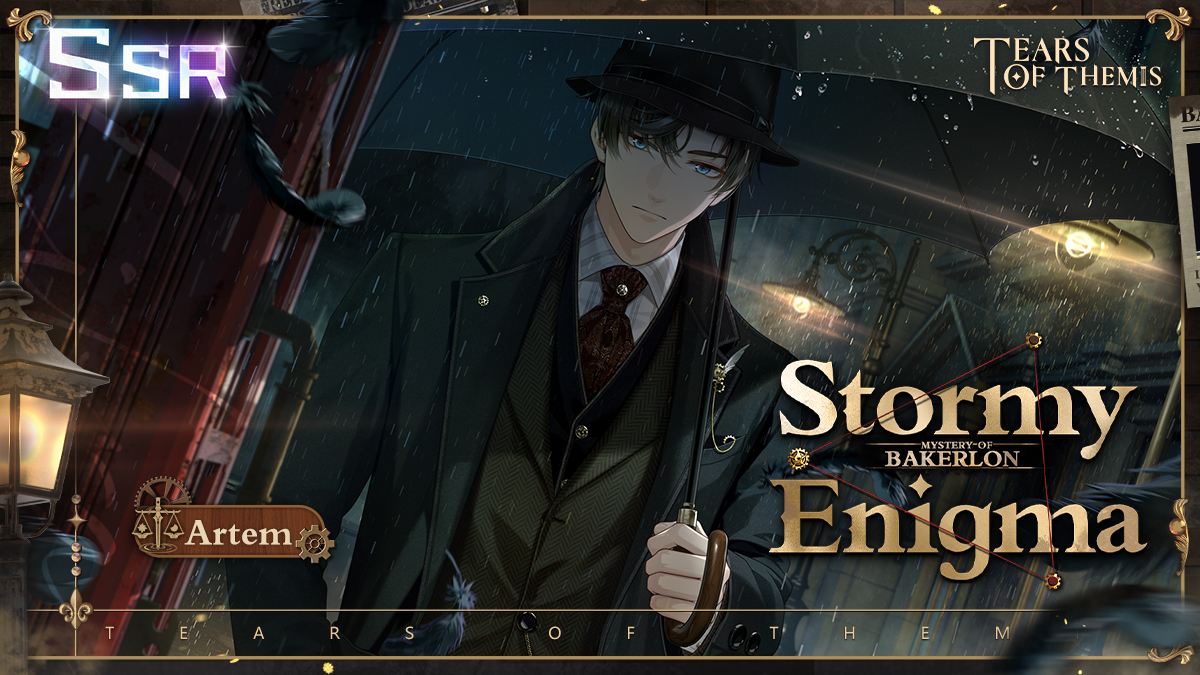 "Don't look, and don't listen. Don't think about anything. Just follow me."
✨ Themed Event "Mystery of Bakerlon" Begins on 2023/10/10 11:00 (UTC+9)
✧ "Mystery of Bakerlon - Artem" Event Shadow of Themis will be available with an increased draw rate for event-limited Artem SSR "Stormy Enigma."
✧ After the event ends, there are currently no other methods to obtain the event card.
The hazy glow of twilight gently illuminates the platform. In this moment, his clear eyes are filled with deep, wordless affection—
"Sure, I promise you. When the storm stops, that will be the time we meet again."