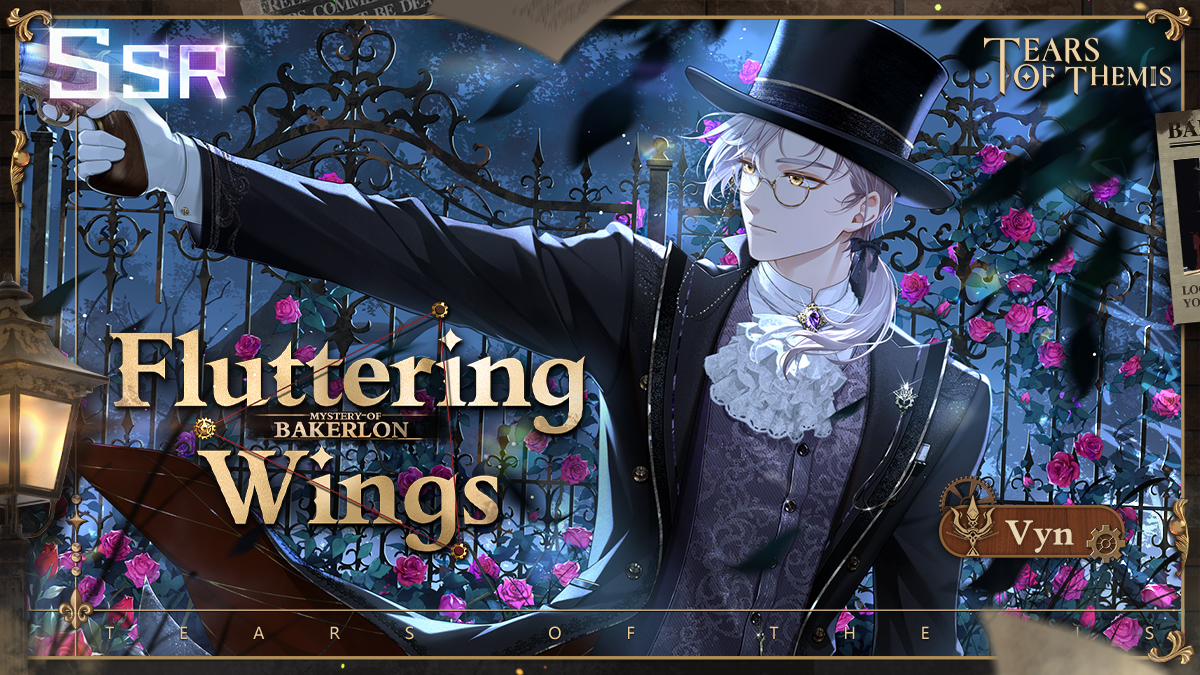 "So go and find your destination. Show me your determination. Let me see how far you are willing to go so you can reach the outside world."
✨ Themed Event "Mystery of Bakerlon" Begins on 2023/10/10 11:00 (UTC+9)
✧ "Mystery of Bakerlon - Vyn" Event Shadow of Themis will be available with an increased draw rate for event-limited Vyn SSR "Fluttering Wings."
✧ After the event ends, there are currently no other methods to obtain the event card.
The birds soar in the howling wind, bringing his love to you till the end of the world—
"Of course. And I will always be there with you."