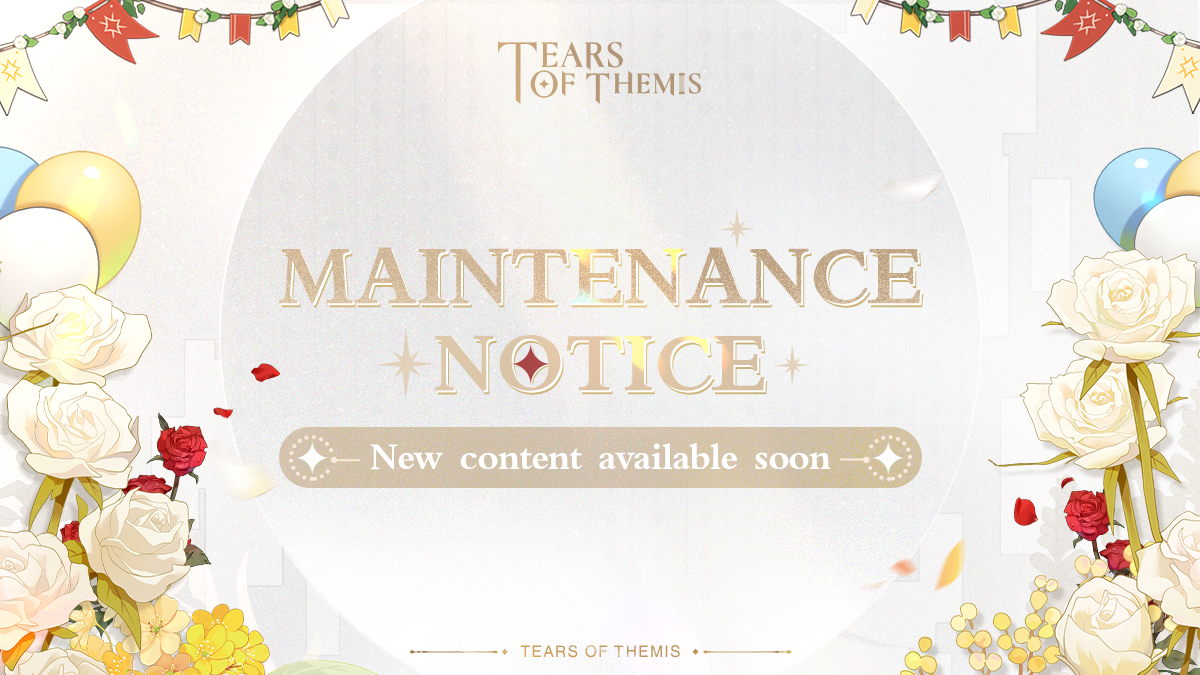 Dear Attorney,
The Anniversary Event will soon be available! For a better gaming experience in Stellis, the server will undergo maintenance on 7/5 (Tuesday) from 11:30 to 13:30 (UTC+9). Please restart the game after maintenance is over. After maintenance ends, all attorneys will receive S-Chip ×120. Please go to your in-game Mailbox to claim them. The mail will be valid for seven days.

Version Update Details: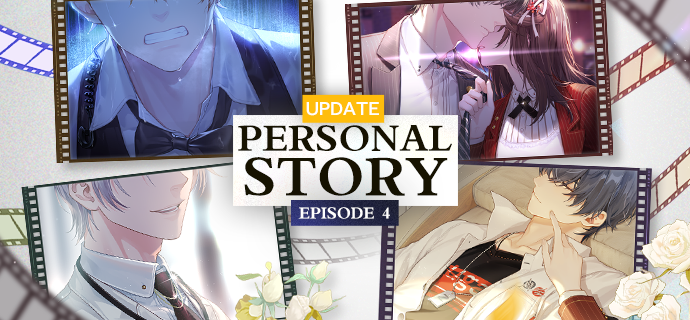 ▌Personal Story Episode 4 Update
Personal Story Episode 4 will be available after the server update. Complete all levels in Personal Story Episode 4 to obtain S-Chips, Stellin, card enhancement materials, and other rewards.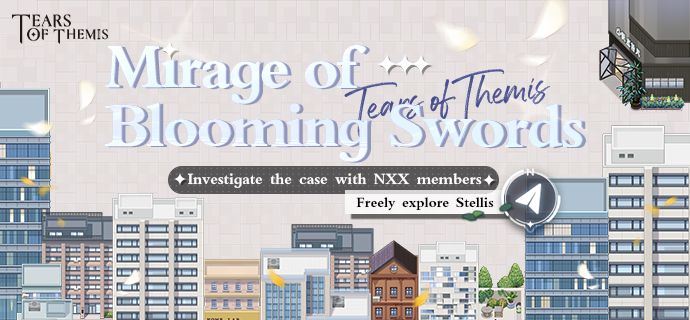 ▌New Event
After the server update, the ""Blissful Fête"" flagship event will be available. Complete Celebration tasks, Civil Disputes, and Festive Games to obtain S-Chips, Limited Anniversary Badge, and other generous rewards. Attorneys may also exchange for Stellin, Oracle of Justice, and other various rewards at the Exchange Shop. At the same time, the "Mirage of Blooming Swords" story events will also be released. Attorneys can now travel to Themis Law Firm, Pax Tower, Central Business District, and Giannovyn Mental Health Research Center. Roam freely and complete tasks to receive limited Anniversary R cards and other rewards. Look out for our official announcements for more details on the Anniversary event.
▌New Addition: Stellis Exploration
The "Visit" icon in the Home Page will be updated to the "Stellis" icon. Attorneys may now enter the Anniversary Special Event "Stellis Celebration" via the "Stellis" system. Complete tasks in each district to obtain corresponding rewards. After the Anniversary Special Event ends, the "Stellis" system will be permanently available. Attorneys can complete weekly tasks to obtain S-Chips. Look out for official announcements for more details.

▌Anniversary Event Shadow of Themis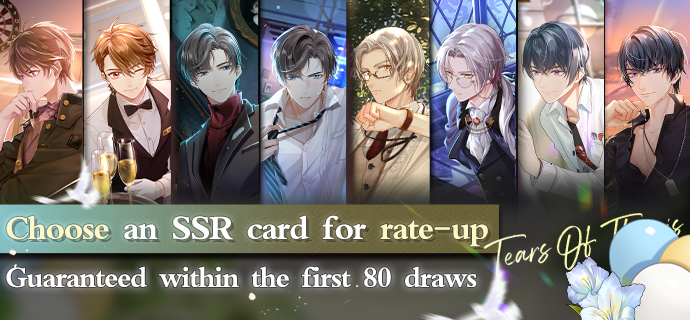 1. After the server update, the Anniversary "From Dawn Till Dusk" Event Shadow of Themis will begin. Attorneys may select an SSR card in the "From Dawn Till Dusk" Event Shadow of Themis page to receive an increased draw rate, and your selected card will be guaranteed within first 80 Visions. You cannot change your selection once it is made. This event uses Tears of Themis to draw cards, and each card draw rewards you with Trace of Tears ×1. Meanwhile, the Trace of Tears Exchange Shop will be available for a limited time. You may exchange for Tears of Themis - Limited (can be used in the Anniversary Limited Event Shadow of Themis) and many other rewards.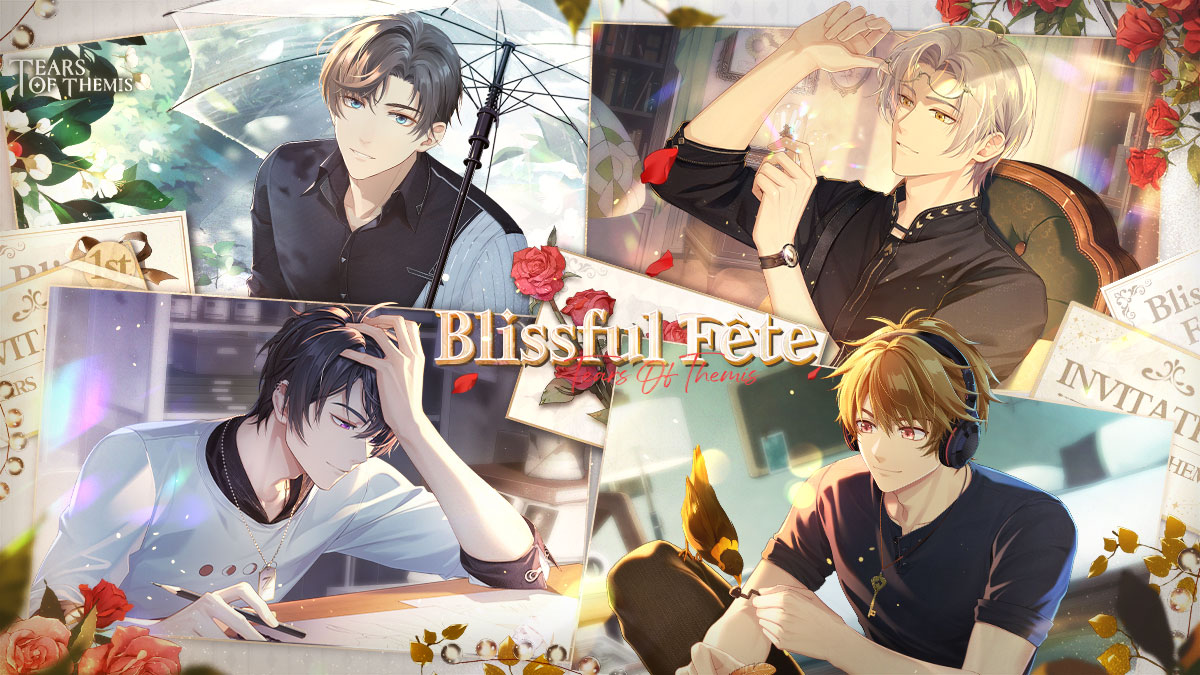 2. The Anniversary Limited Event Shadow of Themis is available on 7/11. During the event, attorneys may use Tears of Themis - Limited or Tears of Themis - Fervour to draw cards. Time-limited Vision items such as Tears of Themis - Limited will be consumed first. Stay tuned to future official announcements for more event details.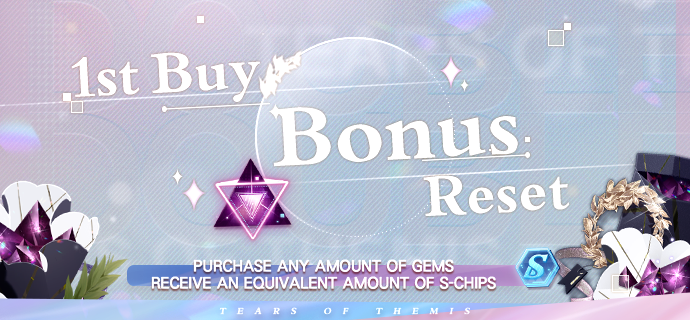 ▌1st Buy Bonus Reset
1st Buy Bonus will be reset after the update. Purchase a Gem pack for the first time to obtain bonus S-Chips.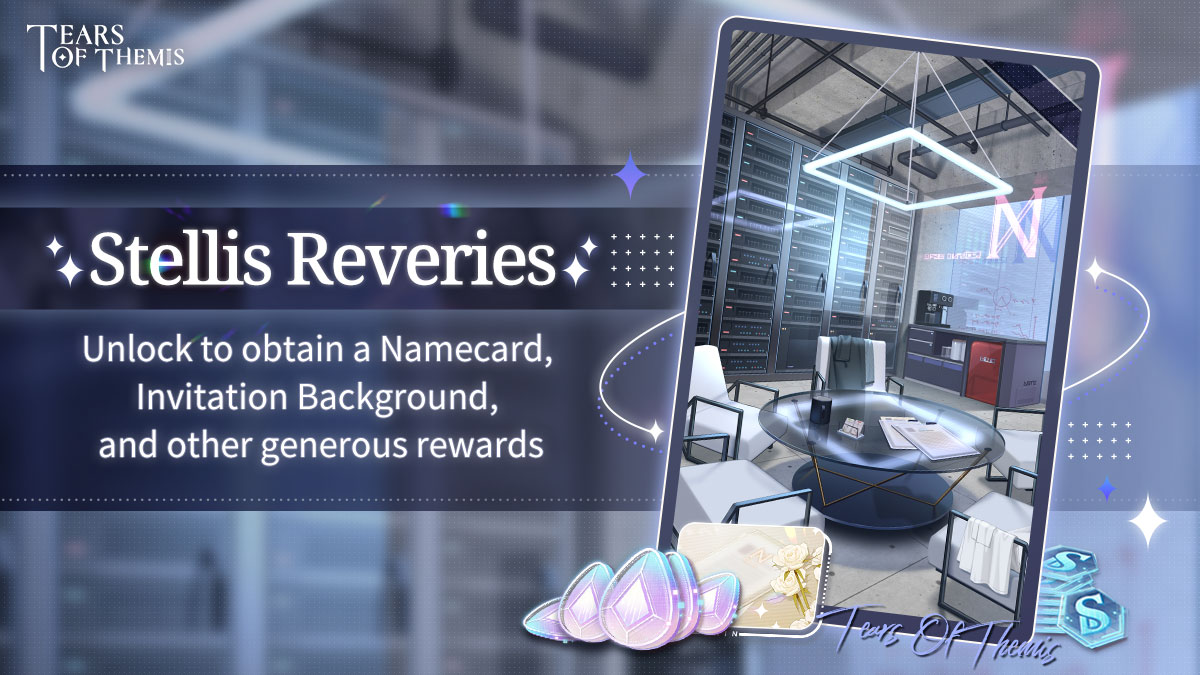 ▌Stellis Reveries Available
After the update, Stellis Reveries will be officially available. Attorneys can unlock Reveries to obtain the Namecard, limited Invitation background, Tears of Themis, and other great rewards.

▌Past Reveries Background Permanent Cosmetics Shop
After the update, the "Floral Greenhouse" Background will be permanently available for purchase in Mall -> Cosmetics Shop.

▌Other Adjustments
1. After the update, Sweet Candy Blueprints will be available for purchase in the Lounge Store. Attorneys can use "Home Deco Voucher" to exchange for them.
2. Resolved the issue with the Senior Attorney's appearance rate in Fieldwork system.