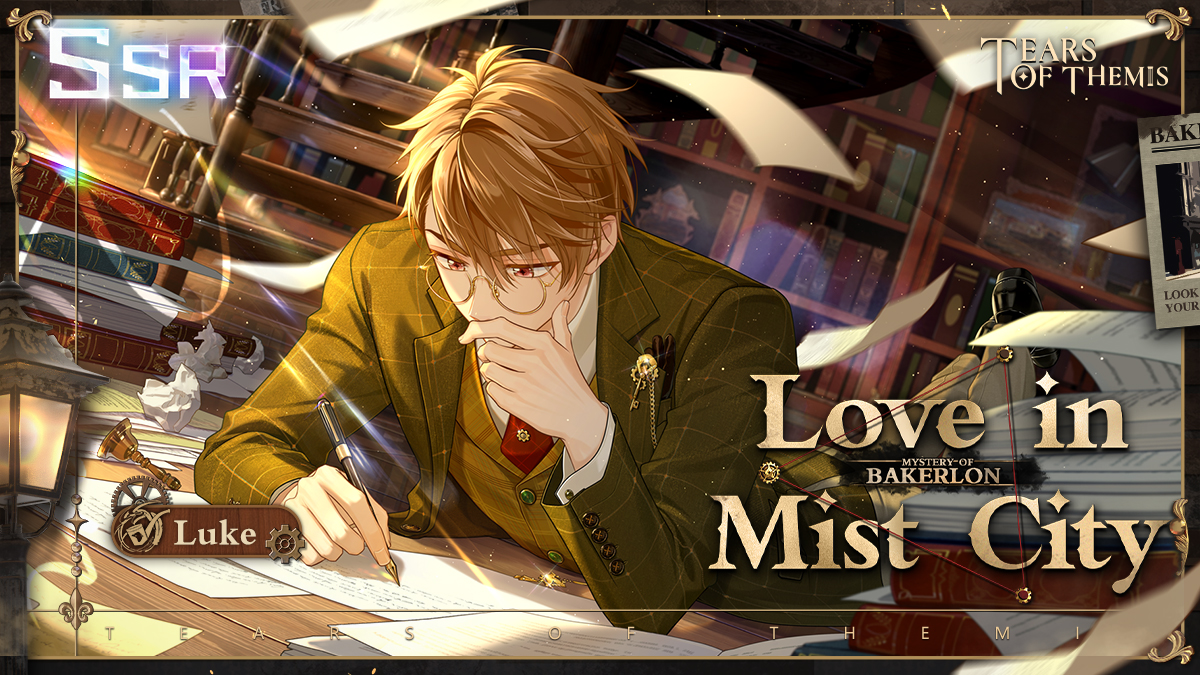 "I should have known better than to get close to you... Your evidence is strong, and I have no choice but to plead guilty."
✨ Themed Event "Mystery of Bakerlon" Begins on 2023/10/10 11:00 (UTC+9)
✧ "Mystery of Bakerlon - Luke" Event Shadow of Themis will be available with an increased draw rate for event-limited Luke SSR "Love in Mist City."
✧ After the event ends, there are currently no other methods to obtain the event card.
Despite the loud melody, the sound of his heartbeats cannot be concealed, and every dance step is like a whisper of his love—
"You're there, in every second and every minute, for the rest of my life."