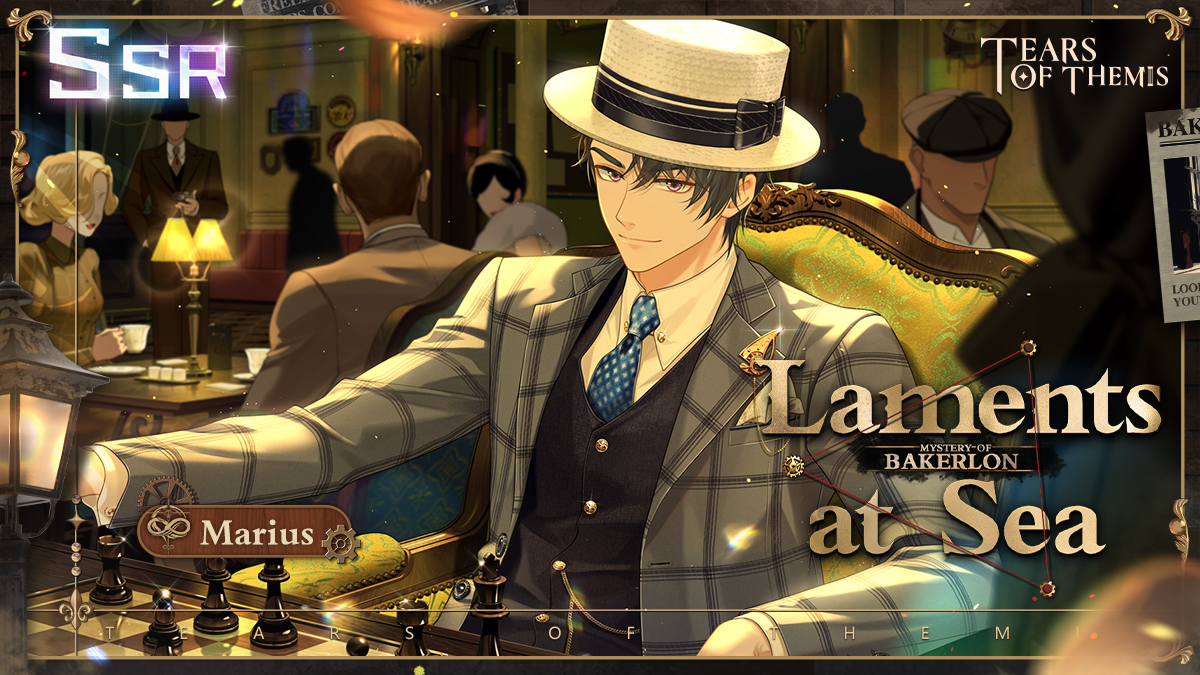 "No matter where you go, even if it's to another world... When you want to come back, you'll always have a place by my side."
✨ Themed Event "Mystery of Bakerlon" Begins on 2023/10/10 11:00 (UTC+9)
✧ "Mystery of Bakerlon - Marius" Event Shadow of Themis will be available with an increased draw rate for event-limited Marius SSR "Fluttering Wings."
✧ After the event ends, there are currently no other methods to obtain the event card.
Amidst the sea breeze and the rocking waves, enjoy the beautiful sunlight in Marius' arms—
"I want to see you live free and go wherever you want to go. So now... can you give me an answer?"